✔️ Piramis Hotel Gárdony ***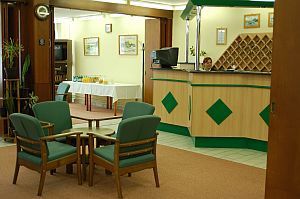 Hotel Piramis GARDONY*** - LAKE VELENCE
Gardony lies on the southern shore of Lake Velence, 45 km from Budapest and 20 km from Szekesfehervar. Lake Velence alongside the motorway M7 and the main road nr 7 is an ideal holiday spot from early spring to late autumn.
The 3-star Piramis Hotel is situated right on the shore of Lake Velence.
The guests can take a rest in the 4-storey building in spacious apartments and double rooms equipped with every modern comfort. The hotel offers 18 double rooms and 12 apartments (2×2 beds). The rooms are renovated, have private bathroom and balcony. The rooms all are equipped with colour TV, telephone and fridge. There are non smoking rooms on the 3rd floor.
The hotel guests can require half board and full board in the restaurant of the hotel.
Breakfast: 7:30-9:00, lunch: 12:00-13:30, dinner: 18-19:30.
In the high season the drinkbar is open from 7:00 until 22:00, in the low season from 7:00 until 20:00.
Hotel Piramis has a conference room and 3 function rooms which are optimal for meetings, trainings and conferences.
The hotel offers closed parking places around the hotel building.
Hotel Piramis has a private beach and a playground in the park around the hotel building. In summer the lake is ideal for a variety of watersports such as canoeing, sailing, rowing, fishing and bathing.
In summer animators work in the hotel, they organize programs for all age-groups.
Opportunities for programmes:
Agárd - Thermal Bath, transfer can be required (3 km).
Pákozd - arboretum
Martonvásár - Beethoven Museum
Wine tasting in the surroundings