✔️ Hotel Révész Győr ***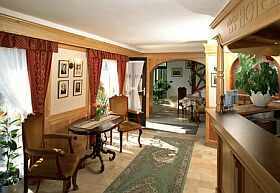 We have to inform our guests that at this time we are not distributing this hotel. We are grateful for your understanding. Our recommended hotel is the Hotel Ibis Gyor.
Revesz Hotel *** & Restaurant
Hotel Revesz is the second largest hotel of Gyor. The hotel is situated in the green zone of the city, in the neighbourhood of the old water tower, in quiet environment. The historical city centre and the thermal bath are close to the hotel. The hotel was built by Dudits Family. The cycle track that leads to Szigetköz runs in front of the hotel.
Hotel Revesz offers 65 guest rooms and apartments. Each room has its own individuality. Every room has bathroom with shower and toilet facilities. The rooms also have colour TV sets. The spacious and clear apartments are two-floored and - together with the three- and four-bedded rooms - are suitable for accommodating families. Extra beds and non smoking rooms are available. Pets are welcome.
The hotel's restaurant offers the specialities of the Hungarian cuisine, wild, fish and vegetarian meals are on the menu. After work or your trip you can have a rest in the café.
The hotel's banqueting and conference rooms are suitable for organizing family and business events.