✔️ Hotel Pátria Pécs ***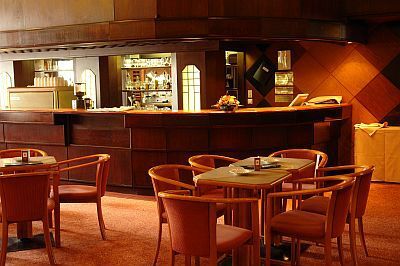 Hotel Patria Pecs *** Pecs
Pecs is the fifth largest town in Hungary. The county seat is located at the southern foot of the Mecsek Mountains. The town was founded by the Romans in the second century. Its name was Sopianae. The early Christian Mausoleum from the fourth century is a unique sight of the city. This one, the Romanesque Cathedral founded by King Saint Stephen and the crypt from the 11th century became the part of the World Heritage in 2000.
The 3-star Hotel Patria is located in the centre of Pecs, in the vicinity of the historical monuments, museums and galleries. Hotel Patria has 116 rooms and 1 suite equipped with private bathroom, balcony (most rooms), minibar, colour TV with satellite programmes, radio and direct dial telephone. Pets are permitted in the guests' rooms. Non-smoking rooms are available.
The hotel restaurant and summer-terrace offers international and Hungarian cuisine. The restaurant is open for groups only.
The function rooms of Hotel Patria - all rooms with daylight - are suitable for organizing any kind of events. The excellent technical equipment ensures a sophisticated environment for conferences, seminars, banquets, trainings, receptions and other meetings. Capacity:
And what to see in Pécs?
Inner city, early Christian mausoleum, All Saints Church, Cathedral, University Library, Zsolnay Porcelain Museum, Csontváry Museum, Vasarely Museum, Amerigo Tot Collection
Nearby: Thermal bath of Harkány, holiday village of Orfű, Castle of Siklós and Szigetvár, wines of Villány