✔️ Castrum Hotel Székesfehérvár ****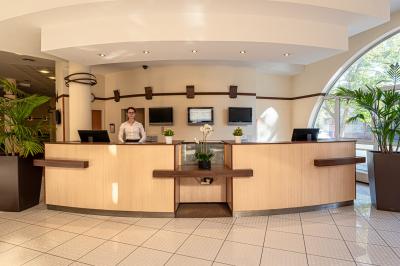 Castrum Hotel Székesfehérvár ****
Szekesfehervar is one of the oldest towns in Europe, halfway between Budapest and Lake Balaton: 30 minutes drive on M7 motorway. Székesfehérvár was the coronation and burial place of the kings of Hungary, it is also named "The City of Royals". Now the town is an international industrial centre and a tourist centre, visited by hundreds of thousands of the guests. The town is rich in cultural and historical sights and the guests can find a lot of leisure places.
The four-star Castrum Hotel Szekesfehervar is situated on the edge of the historical old city, 300 m from the medieval town centre, the museums and shops. Next to the hotel there are the swimming pool of the city and in the same street in walking distance the Alba Plaza Shopping Centre.
Hotel Castrum Szekesfehervar offers 96 air-conditioned rooms including 32 non-smoking and 2 handicap rooms. 10 connecting rooms and 17 suites are also available. All rooms have separated bathroom and toilet, equipped with magnetic key-card lock system, phone, minibar, colour TV with satellite and pay TV channels and an extra phone line for PC connection.
The public areas of the hotel provides a wide range of banqueting and food and beverage services, coffee breaks to lunches, dinners, cocktail- and theme parties.
The Royal Restaurant of Castrum Szekesfehervar offers wide range of Hungarian and international specialities. Cocktails, drinks, fresh cakes and fruit salad await the guests in the Lobby bar. In the garden of the hotel a nice terrace is also available for the guests.
Castrum Hotel Szekesfehervar offers 5 air-conditioned meeting rooms for max. 200 people. Three meeting rooms are separated with movable walls, so their capacity can be adjusted according to function needs. Self-service Business Corner in the Lobby.
The well-equipped fitness room gives the opportunity for doing some training exercises. The sauna and steam room await the clients from early morning until late evening. Close to Castrum Hotel Szekesfehervar a nice park and a small lake give pleasure place for jogging.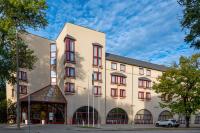 ✔️ Karácsony Székesfehérváron a Castrum Hotelben (min. 2 night)

2023.12.22 - 2023.12.27
Karácsony Székesfehérváron a Castrum Hotelben (min. 2 éj) 22.475 Ft / fő / éj ártól / félpanzió / 24-én karácsonyi ünnepi vacsora / meglepetés szobai bekészítés / ingyenes wifi /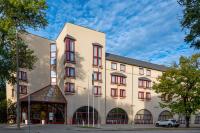 ✔️ Szilveszteri akció a Castrum Hotelben Székesfehérváron (min. 2 night)

2023.12.30 - 2024.01.03
Szilveszteri akció a Castrum Hotelben Székesfehérváron (min. 2 éj) 29.450 Ft / fő / éj ártól / félpanzió / gálavacsora / Árpád Fürdő belépőjegy / ingyenes wifi /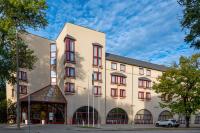 ✔️ Év eleji akció a székesfehérvári Castrum Hotelben (min. 1 night)

2024.01.02 - 2024.02.29
Év eleji akció a székesfehérvári Castrum Hotelben (min. 1 éj) 19.200 Ft / fő / éj ártól / reggeli / fitnessterem használat / ingyenes wifi /