✔️ Hotel Lövér Sopron ***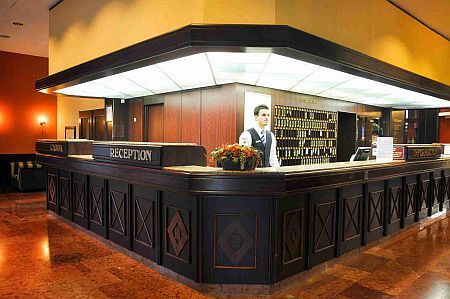 Hotel Lover Sopron ***superior - Wellness Hotel Lover in Sopron
Location:
Sopron is a picturesque town in north-western Hungary at the border. The beautiful baroque downtown offers many places of high interest to see. The hotel is situated at the bottom of Károly Hill, which is part of the foothills of the Alps.
Hotel Löver Sopron - Guest rooms:
Hotel Löver offers 180 rooms.
The rooms have private bathroom with bathtube or shower, most of them with balcony. There are single, double and triple rooms, 1 extra bed can be placed in the rooms. All rooms are equipped with fridge, radio, colour TV with satellite programs and hairdryer. Bathrobe on request.
Standard rooms:
partly with balcony, non smoking rooms with shower or bathtub
Superior rooms:
non smoking rooms with balcony, bathtub and safe in the room
There is a magnificent view of the surrounding forest from the balconies of the rooms.
Gastronomy in Hotel Lover:
The Borostyan Restaurant of Hotel Löver offers international and Hungarian meals. The drink bar in the lobby awaits its guests with a great selection of drinks and desserts.
Wellness services in Hotel Lővér Sopron:
Swimming pool, Finnish and infra sauna, jacuzzi, salt cave and solarium are available in the wellness centre. In the fitness room cardio-fitness and body-building equipment are at guests' disposal, and experts to advice you on your programme.
In the beauty centre Kaviczky cosmetic treatments, massages, manicure, pedicure, hairdresser, Dead-See body treatments and Kneipp treatments are available. Guest can stroll along the well marked walking paths starting from the hotel.
Sopron - Entertainment:
Programs in Sopron: sightseeing tour in the downtown with tour guide, beer tour, wine tour, excursion flight above the city, visit to the museums and galleries of the city, visit to the Casino.
Programs in the surrounding: visit to Eszterházy Castle in Fertőd, Stone quarry in Fertőrákos, Fertőboz. Fertő National Park, boating on Lake Fertő, travelling to Nagycenk by an old-style locomotive and visit to Széchenyi Castle. Csárda program in Fertőszentmiklós, riding in Ágfalva.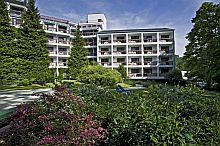 ✔️ Adventi akció a Hotel Lővérben Sopronban (min. 2 night)

2023.12.01 - 2023.12.23
Adventi akció a Hotel Lővérben Sopronban (min. 2 éj) 19.900 Ft / fő / éj ártól / félpanzió / wellness használat / szombatonként városnézés / belépő a Lővér Uszodába / ingyenes Wi-Fi /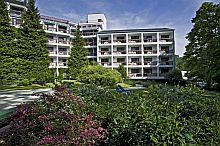 ✔️ Évindító pihenés a Hotel Lővérben Sopronban (min. 2 night)

2024.01.07 - 2024.02.29
Évindító pihenés a Hotel Lővérben Sopronban (min. 2 éj) 13.950 Ft / fő / éj ártól / félpanzió / wellness használat / ingyenes Wi-Fi / ingyenes parkolás /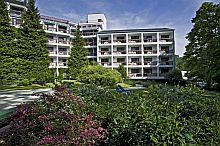 ✔️ Nyugdíjas Lővér TERMÁL akció Sopronban (min. 2 night)

2024.03.01 - 2024.06.30
Nyugdíjas Lővér TERMÁL akció Sopronban (min. 2 éj) 18.250 Ft / fő / éj ártól / félpanzió / belépő a Hegykői SÁ-RA Termálfürdőbe / wellness használat / ingyenes Wi-Fi /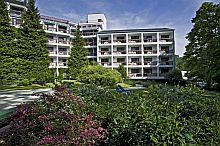 ✔️ Lővér élmények félpanzióval Sopronban (min. 2 night)

2024.03.01 - 2024.06.30
Lővér élmények félpanzióval Sopronban (min. 2 éj) 18.900 Ft / fő / éj ártól / félpanzió / wellness használat / ingyenes Wi-Fi /