Hotel Faluközpont Újhartyán ***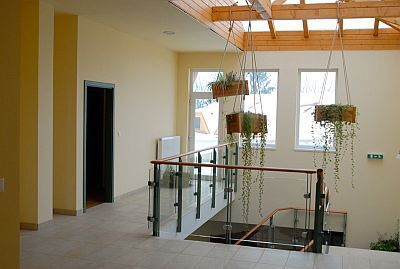 Hotel Falukozpont Ujhartyan ***
Hotel Falukozpont Ujhartyan opened its gates in 2006 close to the exit 44 of the M5 highway between Budapest and Kecskemet.
From 1 October 2009 the 3-star hotel is managed by Fabok family.
Hotel Falukozpont Ujhartyan offers nine three-star category hotel rooms, a restaurant with café, a large air conditioned conference hall for 400 persons and a smaller one for 50 people.
The rooms of Hotel Falukozpont Ujhartyan *** are suitable to accommodate both transient and business travellers. All rooms have LCD TV and private bathroom.
In the restaurant of Hotel Faluközpont Ujhartyan guests can taste not only the best local dishes but also some of the best Swabian specialities.
For business travellers WiFi Internet is available.
Guests can park their cars in the secure parking lot of the hotel.
The large air conditioned conference hall of 400 people is ideal venue for:
- weddings
- conferences
- balls, banquets, parties
- courses
- performances
- cultural and business events
- family events
- exhibitions
- concerts.
Other hotels in Hungary operated by the management:
Hotel services
Group reservation
hotel video
Price information
Cancellation policy