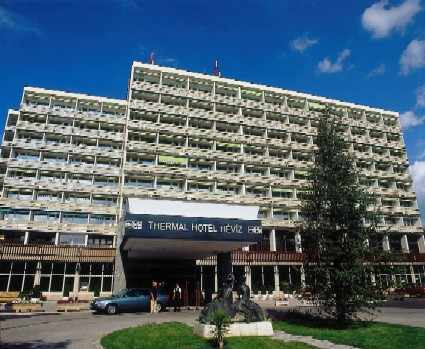 ✔️ ENSANA Thermal Hotel Hévíz
8380-Hévíz, Kossuth Lajos utca 9-11.
Phone: 00-36-1-2279614
Hotel video
Close to Lake Balaton, in Heviz - a wonderful countryside-town - is located the biggest thermal lake of the world. Here you can find the 4-star Thermal Hotel Heviz with own spa center and beauty-wellness-facilities, traditional cure for rheumatical diseases and beauty programs: here you can find all under one umbrella. This place is suitable for cure in any of the seasons. Thermal hotels, spa hotels, Heviz, Hungary.